Attention: The Most Precious Resource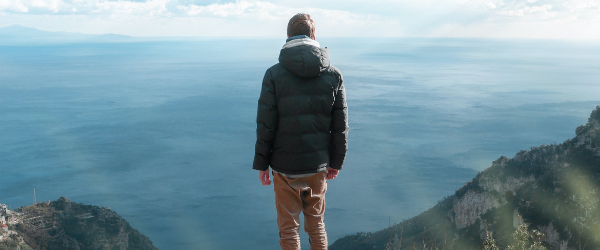 When the information appears like an unlimited offer, there are many tasks and plans that we want to carry out, and the most precious asset is attention. Usually, we have to-dos, unread emails, demands for work and housework, and many shows we want to watch, podcasts to listen to, and irrelevant information that reaches us in chat groups. We also want to take care of ourselves, share quality time with those we love, and take courses and travel. When facing these scenarios, science invites us to choose, and if we want productivity, we must prioritize and avoid doing several things simultaneously. This article will discuss some ideas to manage this treasure with conscience and obtain greater well-being from there.
Prioritize your well-being and that of your family, taking care that both work and social aspects build in that sense. Have sacred moments for yourself, for your partner, and your children. Give importance to vacations, time in nature, golf, swimming, or any enjoyable activity. Remember that if you give at the expense of your well-being, it is unsustainable, and take care of yourself first.

Choose the environment based on what you want to focus on. The ideal is to have a place to study, one to sleep, one to work, one to eat, and avoid interruptions in each of these. If you take a walk around your workplace, for example, identify what you can remove or put on to be more focused. Physical order avoids distractions and brings mental order.

Set a time and place to read emails, check social networks, and set limits. Studies prove that having technology at hand at all times takes away our attention and presence. 

Choose the most important thing about the job and finish it first; more time working will not necessarily be more productive. Depending on how long the activities are, please choose one or two to finish each day; it will help your attention focus and cross off pending tasks. It may be necessary to leave something for tomorrow when fatigue warrants it, but the main thing will be taken care of.

Give yourself time to meditate or breathe and observe what is going on internally and externally. From there, you can design strategies and remember what is essential. To start, you can listen to guided meditations, take a course, or ask for help from someone who likes to meditate.

Breathe and allow yourself to be present, inhabiting your body, listening, feeling. There will be times when you will want to give someone your attention, other times to enjoy something that gives you pleasure, and others to keep calm. Many traditions affirm that being here and now is the secret to maximum happiness.

Focus on what you are grateful for, what you learn, the positive possibilities that situations can bring, and when possible, with a sense of humor.

Take 20 min naps. Resting during the day clears the mind, gives energy, and predisposes us to greater productivity later.

When you feel frustration or dissatisfaction, observe it, and understand what thoughts or situations lead you to that feeling; perhaps there, you will find a way to change the situation. If it is not possible, accept it and find that it can generate positive results.

Generate positive habits by doing them repeatedly, and on a regular schedule, you will spend less energy deciding and finding space to do them; lean on Habits.ai.