Thinking Habits for Wellness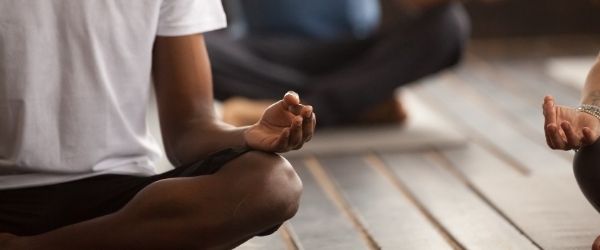 The silent voice within us has a lot of influence. New theories and tools are expressed in listening to it, understanding it, and modifying it. What we say to ourselves affects our self-concept, which influences what we do and stop doing. By observing and managing this voice, we can spy on the subconscious and form habits of thought that lead us to live fully and express the best version of ourselves.
Some mindfulness practices support feeling, listening, and living in the present, letting thoughts pass, like clouds in the sky, without being absorbed in them and having moments of deep silence, internal and external.
Some people do it on a walk to connect with nature, others practice meditation, repeat mantras, or listen to music, and those who in their daily tasks pay attention to their thoughts and thus know them and go choosing more consciously.
In this article, we will share some ideas to observe and then choose how to think in a way that we build self-esteem, positive relationships, prosperity, and mental, emotional, and physical health.
1. Observe the observer. We all have a culture that influences us. Learn about the country's paradigms where you were born, the family, religion, and the society that surrounds you in general. Realize that it is a point of view, and you can enrich your understanding by learning about ways of seeing life and circumstances from other paradigms, cultures, religions. You don't need to adopt or modify your culture, but you can consider ideas that add value and well-being to you. Write down your observations of what you say to yourself at the end of the day. Get into the habit of reading or listening to podcasts on cultural approaches to topics of interest to you and positive thinking.
2. Ask yourself how you treat yourself. Look at the way you fix yourself, the words you say to yourself if you cheer up or judge yourself in certain circumstances. Do you tend to cheer and thank you when you do something right or underestimate your action? Do you say to yourself, "what an idiot," or other rude expressions or are you self-pitying by commenting to yourself, "next time, I will do this differently, or I will fix this error"? What do you say to yourself when you see yourself in the mirror? Move towards treating yourself as the person you love the most, encourage yourself, take care of yourself, and give yourself several smiles throughout the day.
3. Let yourself be your priority. Who or what is above me when promoting my health, my happiness, what matters to me? Feel the body because it is a gold mine of information. Establish moments in your routine (it can be 2 minutes) to breathe and check what you feel, physically, mentally, and emotionally. You can begin to meditate by breathing deeply, tensing and loosening all the muscles, closing your eyes, and keeping your attention on what you feel and the ideas that go through your mind, providing a space and time without interruptions. * Find your answers about how you do you take care of and support your
wellness.
4. If you feel blocked in certain internal aspects, seek help to raise awareness and flow in life. We can have health, good relationships with others, prosperity, professional fulfillment, and solid self-esteem. Well-being is natural. If it is not happening, allow yourself to explore perhaps with a coach or a psychologist, someone you trust and admire, identify what internal discomfort to heal and leave behind. You could also need a medical consultation on some topic, have a pending conversation or closure of something, etc … Take care of your needs as a priority.
5. Make habits that you are proud of, celebrate them, and share them. Be grateful and use what you have at your fingertips to be better. There is a technological tool that integrates wisdom and science to share, celebrate, and maintain safe and straightforward advances; use Habits.ai daily.