Succession Planning 101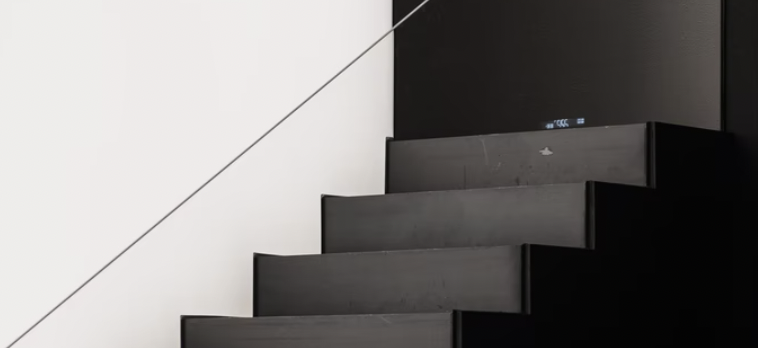 You've built a successful organization and you're starting to think about next steps. Maybe it's time to retire or to move on to another adventure. Or perhaps you're merely trying to be organized in case something unforeseen happens. 
If you've got a family-owned business, you may see the need for a plan to train the next generation. If you're on a board of directors, you may see the need to groom mid-level employees to ensure you're watching out for the interests of any shareholders impacted by personnel shifts anywhere within the organization. 
No matter the size of your business, having a succession plan with vetted personnel is key to making a smooth transition. Properly planning your next steps means some tough decisions are about to confront you regarding the future. Business structure, client relationships, equity…all this, and so much more, needs to be addressed.
Welcome to the world of succession planning.
What are we talking about?
Succession planning helps identify employees with unique abilities and skills. These are future leaders capable of and interested in moving up to higher executive roles. The process of succession planning can also uncover an employee's weak areas and where talent training could help to improve performance outcomes.
A solid succession plan can make your business bullet-proof against important postholders departing and leaving behind a void that would otherwise disrupt the company. The plan itself identifies very important positions in the organization and creates a talent pipeline, preparing employees to fill vacancies as soon as others retire, die, or move on. 
Governments typically have this sort of structure in place to ensure a smooth transition and avoid power vacuums. Good succession strategies in professional settings can anticipate the need for crisis management, and helps avoid questions of who's in charge under a given set of circumstances.
To be successful, the successor needs to be an employee (present or anticipated) with the knowledge, skills, and abilities to fill a vacant position until a permanent replacement can be identified. If this person has the knowledge, skills, abilities, and internal relationships across key departments, then this transition can easily become the permanent solution.
I've heard it's important, but…
Many small and medium businesses do not have a succession plan. Of those that do, some of them have only informal plans.
Informal plans are fine, but a comprehensive document outlining how succession should work is better. Small or family businesses should have a formalized document, even if it's only a limited plan outlining CEO succession. Because while smaller-scale companies may not need a comprehensive succession plan (compared to large businesses), they still must identify someone to take over in the event of an emergency.
Likewise, larger corporations will benefit from a comprehensive document that starts with the hiring process and works its way through the ranks and details different leadership positions.
In addition, and given today's job market, it's worth noting that employees are more likely to stick around for the long term if there are defined advancement opportunities in place.
Types of succession plans
The process starts by looking at the (potentially) exiting leader's skills and finding possible replacements from within or outside the organization. If there is a perfect fit internally, the employees then undergo training so that they can oversee the roles performed by the leader. In most cases, they work closely with this person as a way of learning how to carry out the various functions with ease. If the fit is external, discussions should be held, either directly or through a recruiter, to determine a fit.
In large companies, succession planning is an ongoing event in anticipation of changes in leadership.
Before getting started, it's important to forecast your business needs to consider how quickly the business can mobilize to fill a given position. A strong succession plan recognizes its impact on the business in 6 months, 1 year, and 5 years down the road. With this in mind, there are three types of succession plans that should be considered.  
Long-term succession plan
This is the standard for key positions, creating a detailed forecast and a long-term plan to address issues like upcoming retirements and promotions.
Emergency succession plan
You may also want to have an emergency succession plan on hand in case a leader unexpectedly resigns, is incapacitated, or dies. It involves temporary measures, can be dropped into place on a moment's notice, and should keep operations running smoothly until the long-term succession plan can be implemented.
An emergency succession plan will oftentimes have other senior staffers taking on extra responsibilities for up to several months.
Cross-purchase agreements
While large companies have boards and resources upon which to draw, smaller business partnerships typically find effective succession planning comes from each partner purchasing a life insurance policy naming the other partner as the beneficiary. This ensures that if a partner dies at a time when the surviving partner would not otherwise have enough cash to buy the deceased partner's ownership share, the life insurance proceeds will make that purchase possible so the business can continue operating.
What's the planning process?
Succession planning helps ensure business continuity and performance, particularly during times of shifting leadership and change. Replacements who come from within the organization understand its operations inside out and are better placed to undertake defined executive roles, especially in firms where knowledge is specific. 
Yet even when there is no identifiable successor within an organization, senior management and HR collaborating on this important assignment can help identify the knowledge, skills and training needed in a future external candidate. Here are the best steps for getting started:
Determine the scope

.

Know how comprehensive you want your succession planning to be. Are you looking to replace just the owner, the entire C-suite of executives, or every level of organizational management? 

Identify key positions and skills

. Going into this discussion, know the key roles you wish to secure. Are there are specific specialists in place unique to the industry or your business? Determine how a vacancy in each job within the company might affect you, and what skills must be replaced.

Identify potential candidates

. Ask the current jobholder to consider all other team members with an eye towards finding those suitable for tougher challenges. You might also identify good prospects during annual reviews or meetings about someone's professional goals, and remember your best candidate may NOT be the next person in line. Also keep an eye out for particular skill sets during the hiring process to vet potential recruits for long-term career opportunities.

Speak to the candidates

. Before building your plan, speak with those you're considering to see if they're even interested in the role you have in mind for them. Make neither assumptions nor promises, explain that nothing is guaranteed, and make clear they're being considered for leadership.

Work on professional development

. Once you've identified potential succession candidates and confirmed their interest, help them develop the leadership skills they'll need to succeed. Your efforts should include mentoring and formal training programs. In addition, having them participate on task forces and managing projects will allow them to lead teams and test how well they cope under pressure.

Trial and error

. Taking your time to build a succession plan allows you to have candidates step in when senior people are out sick or on vacation. This enables the candidate to appreciate the gravity of the big seat and show both their hard and soft skills, proving whether they're right for the job.

Refine and redefine

. In 2019, nobody saw COVID coming, so recognize that what works today may not work in three years. Your succession plan should be reviewed annually as part of the business plan review process, so you can adjust the succession plan to adapt to a changing business landscape. As the business grows, you may also need to redefine which roles need to be included in your succession plan.
Planning your future today
It's important to understand your timeline going into the process. Obviously, the longer your runway, the more flexibility you have. 
Plus we've heard of startups that build comprehensive exit strategies into their initial business plans, and Fortune 1000 companies with no idea who steps in if the boss dies in a boating accident. 
Guess who's better off in the long run?
Finally, remember that any significant change can make or break an organization, depending on how management handles it. A key member of management departing offers an opportunity to find a replacement capable of performing the job better. 
If there is no perfect match for the position in question, the company may experience challenges that, if not addressed early enough, can potentially lead to its downfall. Yet, managed properly, you can inspire employees to be involved in critical decision-making functions and motivate them to remain loyal in hopes of one day sitting in that big seat permanently.