Setting Effective Business Goals for 2022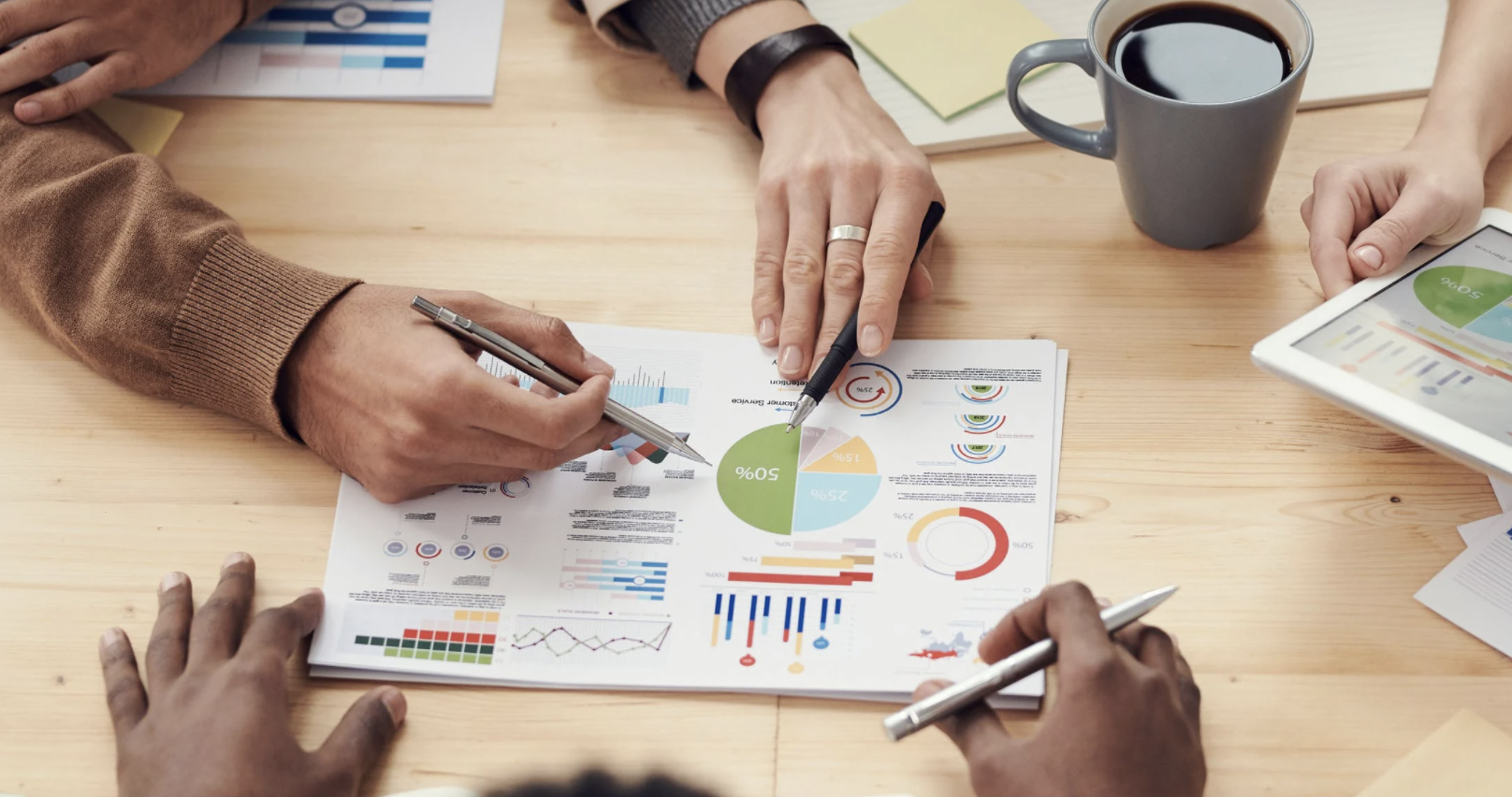 With the holidays now solidly behind us, it's time to get serious and establish new business goals for 2022.
We're reminded of a quote from Fletcher Byron, who noted; "To the proverb which says 'A journey of a thousand miles begins with a single step' I would add 'and a road map.'"
Your organizational goals are that road map. Setting goals for your business is an important step in making sure it thrives. While some people might think this is a simple task, it can be more complicated than you may think.
Do I REALLY need business goals?
Operating your business without clear-cut goals and objectives is like trying to build a house without a blueprint. You'll end up with something, but it won't be as strong or as long-lasting as it would be if you'd done it right the first time.
Keeping yourself organized with monthly and annual goals also shows employees and potential investors what milestones you're working towards. They help you and your team stay focused on priorities.
Perhaps most importantly, having business goals allows you to measure growth by comparing results from year to year or month to month. This makes it easy to adjust hiring, operations, or marketing efforts if your results aren't meeting your expectations.
So yes…it's important. In fact, after updating your annual business plan, having solid, realistic goals is arguably the most important thing you can do to ensure your company's continued success.
So…how do I get started?
Every business executive understands how many priorities simultaneously tug at your sleeve every day. From getting new clients to servicing existing ones, managing money, optimizing operations, coaching and motivating (or disciplining) staff…it sometimes seems endless.
We've always found that a SWOT analysis is a great way to determine what needs should be addressed first. It assesses the strengths, weaknesses, opportunities, and threats of your company at that moment, and can quickly be translated into business priorities and top areas deserving immediate focus.
With the results of your SWOT analysis in hand, you'll be able to:
Determine the top areas you wish to focus on in your business, including:
Customer retention
Cost reduction
Increasing sales
Improved profit margins
Product introduction
Set effective goals with criteria that is:
Specific, clear and easily understood
Pertinent and relevant
Realistically achievable
Easily measurable
Applicable to your specific business
Do-able within reasonable deadlines
We call it SPREAD, as in DON'T SPREAD YOURSELF TOO THIN; STAY FOCUSED ON YOUR BUSINESS.
Setting goals without deadlines and accountability for each item is as bad as not having goals at all. As you're assigning each goal, also consider what resources will be needed and where they'll come from. Parse each goal into a series of milestones to make each bite-sized piece more digestible. This will make it easier to adjust your goals against real-time progress, and allow you to increase resources (if necessary) to ensure you stay on target.
Regularly review your goals
This improves chances of two things:
You're hitting your milestones; and
Your goals are still relevant.
Should you discover your goals are no longer relevant or helpful due to market changes or new opportunities emerging, you can update on the fly. This maximizes the effectiveness of your company goals, and is always preferable to waiting until the annual business plan review, when it may be too late to take advantage of "the moment".
Item #4 in the SPREAD rules says you need goals that are easily measurable. Measuring against something specific is the only way to confirm that you're making progress. You'll need to establish metrics and benchmarks against which you can measure your efforts and results.
What do I do next?
There's an old saying in the advertising industry; "Your inventory goes down the elevator shaft every night."
In fact, regardless of your business, you need to recognize that your employees are your most important asset…especially when it comes to setting your business objectives. Because these are the people working on your products and interacting with your customers. They know what's working and what isn't, and most important, what's holding back your business.
Which is why it's critical to share your SWOT analysis and priorities with your team and get their opinions. Odds are excellent they have ideas you haven't considered.
Got any ideas?
Glad you asked! Besides the points itemized in #1 (above), here are a few professional goals to consider for the coming year:
Look into upgrades. Maybe it's a new computer, a new phone, a new bed, a new partner. If it's a source of stress, look into replacing it.
Be nice to yourself. If you're not doing well, you're not much value to those around you. Do something just for you, like taking more walks, buying better coffee or wine (or both!), or sleeping in tomorrow morning. Take a little time to enjoy a hobby. Exercise more. That one thing will be different for everyone, but taking the time to figure out what it is…and then doing it…can easily change your attitude, your day, and maybe your career.
Fix a bad habit. Need to exercise more or eat less? Been drinking and/or smoking too much? Don't think of it as a new year's resolution; just as a re-set of expectations. After all, you have expectations of your team members, so why not of yourself, too?
Spend less time on social media. Deleting Facebook and Instagram should instantly give you more time in your day and lower your stress level. Remember: social media can be a great tool, but is also overwhelming, distracting, and invariably a huge time-sucker.
Travel more. Okay, given COVID, this one is tricky. Still, taking a day trip, visiting a local winery, going bungee jumping…doing stuff you've always wanted to, meeting new people, getting fresh ideas and perspectives…all are sure to help you recharge your batteries and give you a new vision of what success looks like.
Join a board. Today there's an incredible (and growing) need in every corner of the world for physical and financial help, and as an executive you've got experience that nobody can touch. So find a cause you really care about – church, Rotary, kids, hunger, homelessness – and put your expertise to work helping the world at-large. You might even meet someone on the board who can help your business.
Final thoughts
The character Miranda Bailey (Grey's Anatomy) observed the following: "On their death bed, nobody wishes they'd worked more. That's the trite, little phrase people trot out when they want to play hooky or spend too much money on vacation or shame working parents for missing their kid's soccer game for a board meeting. On your deathbed, no one wishes they'd worked more. Tell that to the people who love their work. It's not about whether you spend your life in a board room, your bedroom, or on a beach with a Mai Tai in Maui. When you look back on your life, the only thing that matters is… Did you spend it doing what you love? With the people you love? Were you happy? Did you make the most of this beautiful, terrifying, messed-up life? Did you let go of all the things that held you back? So you can hold on to what matters most?"
She makes a good point, and it's a solid reminder that there's more to life than just chipping away at that pile on your desk. Never forget that no matter how well your business is doing, there are always areas for improvement and new professional and personal heights to reach. Setting goals is the first step on the journey to that success.