Employee Relations in a Post-Pandemic World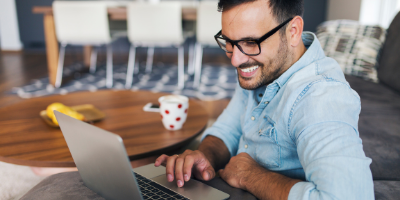 For decades the traditional office has fulfilled numerous key roles in the lives of its denizens, including social center, healthcare provider, educational resource, and (of course) employment. Yet as countless millions of employees around the globe are now being asked to return to the office after more than a year working from home, it's time to consider what that office environment will look like going forward.
A recent Business Journals/Blind survey reported 64% of respondents would forgo a $30,000 bonus to continue working remotely. Given the opportunity to sleep later, skip the commute, be nearer to family, and to work in one's pajamas, the trade-off appeared reasonable.
We thought it would be helpful to explore what potentially awaits the other 36% who do return to their customary place of employment.
Company culture. Your company culture sums up your organization's values and beliefs, and is hard to keep intact when everyone's working remotely. Peter Drucker and other management gurus have found corporate culture is very important to binding together workers in an organization, especially in times of stress. However, until the pandemic is firmly in the rear-view mirror, team outings and other get-togethers can actually be expected to be unwelcome and will probably push workers away.
Surveys are instead finding employees want more remote-work resources, updated policies on flexibility, and more communication from leadership. Want to have some kind of get-together? Treat office staff to lunch and tie in your remote workers with a credit on Door Dash and a Zoom call so everyone can participate and enjoy simultaneously.
Employee Communications. According to Axios, 90% of people picture the office as part of their workweek, and transitioning those people is going to depend on how they feel your company has treated them over the past 15 months. However, never forget that most people typically have short memories and will be much more inclined to remember recent events (the old "What have you done for me lately?" routine).
Consider, for example, a recent op-ed written by the CEO of a Washington, D.C., magazine suggesting workers could lose benefits like health care if they insist on continuing to work remotely as the COVID-19 pandemic recedes. The staff rebelled by refusing to publish for a day. With that in mind, how many of them can be expected to stick around as the marketplace continues opening up?
Remote workers. Millions of employees have historically recognized that their companies expected face time, even when it wasn't needed to do one's job. The COVID-inspired separation that was thrust upon the workforce enabled team-members to thrive within a self-starter environment, proving their work could get done without a supervisor peering over their shoulder.
Because of this, many staffers have been moving their homes on the assumption – or promise – that they'll be able to keep working remotely at least some of the time after the pandemic ends. This trend has turned up an apparent disconnect between workers and management that boils down to the following:
Broken promises. A recent survey by consulting firm PwC determined almost one-quarter of workers were considering (or planning) to move 50+ miles from their employer's main office after being told directly or by implication they'd be able to continue working remotely on a long-term basis. Half of this group has already made such a move without getting a new job.
Managers arbitrarily changing their minds virtually guarantee poor relations with those staff, as well as feelings of mistrust with others on the team. Having settled into their new homes, workers feeling the rug has been pulled out from under them can be expected to quit their current job rather than give up their new location.
Confusing remote-work policies. Two-thirds of full-time corporate or government employees report their employers either haven't communicated a post-pandemic office strategy or have only vaguely done so. With leaders not providing meaningful explanations of what is driving policymaking, or providing explanations that are confusing or insulting, you can be sure those same team members will be looking for a better place to land in the near future.
It's also worth noting that the companies most interested in maintaining their remote workers are actually consulting with their employees about remote work policies.
Don't try cheating workers. Even assuming your remote workers are moving to less-expensive regions, it would be foolhardy to consider lowering their wages to reflect the lower cost of living in their new community. Attempting such a move is sure to be seen as insensitive, insulting, and an invitation for staff members to leave the company just as the economy is heating up and they're needed most.
Hybrid workplaces. In almost every industry, companies are addressing questions related to how and where employees work long-term. And with the term "Hybrid workplace" being used more frequently of late, it seems safe to conclude that businesses of every stripe will enable more employees to work from locations other than a physical office. Unlike straight-remote work, though, these team members will split their time between the office and their home, with the amount of time dedicated to one location or the other based on their responsibilities and personal preferences.
Interestingly, despite the uproar caused by various headlines, a survey by Barclays reveals that less than 10% of employees want to go solely remote, and just prefer flexibility.
Company advantages. With COVID having proved that employees can work efficiently, profitably, and without minute-by-minute supervision, and an overwhelming forward trend towards remote and hybrid workplaces, the next obvious question is how much office do companies even need anymore? As workplace environments continue evolving, look for an increasing number of executives to see the financial savings presented by smaller (or non-existent) office space, as well as less furniture, utilities, parking, etc. True, there will still be a need for business travel (though that, too, will probably be slimmed down in the future). Yet with the need for in-person attendance at trade shows and conferences expected to become less appealing amid greater reliance on online conversations, companies across the board will be looking to scoop up savings that can go straight to the bottom line.
Distributed offices. This is the last piece of the puzzle, moving companies from the traditional large headquarters office to smaller offices in multiple locations. Employees are spread across these locations and can work from anywhere, either coming into one of the satellite offices or using a co-working space when they need resources beyond a home office. It saves the company money by having space in less expensive areas than the headquarters is in, while providing team members opportunities to live near family, improving their quality of life and lowering their cost of living.
Bottom line: Workers are going to need time to re-adjust to the trappings of office life, and any business expecting them to just switch gears without good reason and good communication is going to be seen as tone-deaf. Smart management will recognize the value of continuing the trust their staffers have earned while working remotely. The smartest ones will be analyzing their company's productivity over the past 15 months and, if numbers are up to snuff, will embrace more modular work models moving forward. This will improve retention, recruitment, flexibility, customer service, quality control, and profitability.
TAKEAWAY: The keys to success
Honest analysis and planning based on actual pandemic-based business results
Get a plan in place early and stick with it
Clear, ongoing communication with staff at all levels