How to be a Peak Performance Leader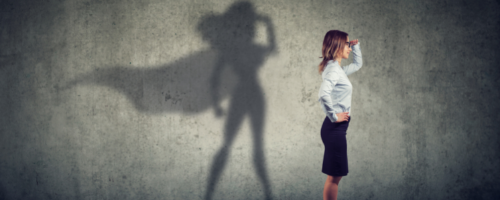 We've all had those moments of being in the groove of peak performance, only to have our train of thought derailed. It's exasperating, counter-productive, and can wipe out that million-dollar idea in the blink of an eye.
Insert primal scream and gnashing of teeth here.
Yet, have you ever asked yourself what peak performance idols like Tony Robbins know that the rest of us are missing? They seem to accomplish more in a week than most of us do in a year, while apparently having time to do whatever else in life pleases them. Here are a few things you can do to join that elite club:
1.Plan effectively. Effective planning (and planning to plan) is the secret to productivity. Merely hoping to achieve a desired result doesn't work, and most of us are easily distracted by promises of instant gratification. Taking specific action steps that lead to your desired outcome will significantly improve chances of getting from where you are to where you wish to be.
2.Create an ongoing strategy. Sit down every Monday morning to determine what steps you must take in the next 7 days to reach your annual goals regarding budget, health, stress reduction, etc. By getting into this habit, your business and life will improve incrementally each week and, even if there are occasional setbacks, the cumulative effect will keep moving you in the right direction. And remember how you eat an elephant; ONE BITE AT A TIME.
3.Prioritize. With your week's goals in-hand, you can start checking boxes and know that each one gets you closer to the final objective. At Renaissance Executive Forums, we typically find it helpful to go through our lists each night to determine the top five items to address the next day…and then stick to them.
4.Focus. Maximize your attention by staying off the phone in the morning so you can accomplish some real work. In addition, since most people find they operate well with 3-5 communications sessions daily, schedule email and texting during set times each day…and stick to it.
5.Learn more. Learn something new each day; business facts, networking opportunities, adjustments to your mindset, or a skill you can build. Each of these will take you another step down the road towards the success you seek.
6.Effectively communicate. We all recognize that great communication makes effective leaders, so plan to stretch your comfort zone a bit and commit to becoming a better communicator. For instance;
Move and create energy. Instead of standing in one place during a presentation, actively expand your horizons by pursuing speaking opportunities where you can practice the behavioral skills of communication.
Be yourself. Harness that special combination of your unique personality, mind, opinions, and behaviors. By being confident and relaxed, you'll increase your ability to connect with others.
Connect with your audience by remembering action steps, benefits, and WIIFM – What's In It For Me? This latter item is usually the most important thing that any audience member is listening for.
7.Read your audience. Whether you're speaking with one person or 100, learn to read the room and adapt your presentation and your energy to any external cues being sent your way.
8.Learn from the professionals. When the Preservation Hall Jazz Band goes on tour, they tell spectators "We'll respond to your energy. If you're enthusiastic, we'll play enthusiastically. If you're sleepy, we'll play sleepy music."
Here's the bottom line: Any time you can get your attention, motivation, skill set, and the challenge before you to collide, the result is a joyous, productive harmony, and you feel at your best. You'll be innovative, productive, and (dare I say it?) brilliant.
So get yourself more organized and allow your talents to go with the flow. It's sure to take you from good to great, and probably faster than you thought possible.
Renaissance Executive Forums has spent the past 25 years building peak performance leaders around the globe. Learn today how we can help you make the most of your career and your business.