Marketing Predictions for 2021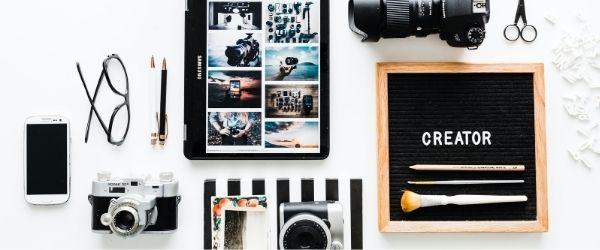 It's become a truism that quality marketing is the lifeblood of any organization since, without it, you won't get sales, revenue, and all the rest.
Marketing as an industry is extremely fast-paced, with fads and trends often coming and going so quickly that they can seem obsolete before companies even have a chance to implement them.
The days of mailing a brochure and expecting an inquiry are long gone, and merely relying on social media for presence is only slightly more effective. In fact, to maintain successful and holistic communication, every professional organization needs to be consistently utilizing an intelligent combination of traditional and digital messaging vehicles.
Traditional tools (public relations, direct marketing, collateral, etc.) and digital media (websites, online advertising, etc.) have been endlessly explored by books, blogs, and speakers, so we won't risk tedium by overly rehashing them here. 
However, for those wanting to stay ahead of the curve, there's infinite value in knowing what's expected to be coming down the road in the coming year. 
Having just ended one of the most unpredictable years in recorded history, we're seeing some fascinating marketing trends emerging to fit "the new normal" of attracting, connecting, and marketing to our respective audiences. Here's what our crystal ball shows:
1. User-Generated Content
User-generated content (UGC) is typically videos, images, and reviews created by customers rather than by the brands being discussed. It's an amazing way of sharing your message, in large part because consumers can say what they want without many of the constraints holding back the brands being discussed. This is how Doritos has effectively uses UGC. 
UGC is probably the most genuine form of digital word-of-mouth marketing, reflecting the consumer's experience. It humanizes a brand and is both an authentic and VERY effective way for any brand to demonstrate trust while making itself more accessible and relatable to its audience.
Over the past five years, the impact of influencer marketing (i.e., endorsements and product placement from influencers, people, and organizations who are seen to have an expert level of knowledge or social influence in their respective fields) has risen dramatically. As 2021 begins, 86% of companies are repurposing the content of their followers and advocates, and UGC has become the cornerstone of many brands' marketing strategies. UGC consistently outperforms brand-created content, and having customers generate your content AND do your marketing is good for the bottom line on many strategic levels. 
Furthermore, COVID-induced lockdown and social distancing restrictions have generated a considerable increase in brands utilizing UGC. They're finding it's more relatable than most sponsored content, and customers are demonstrating a growing appetite for a more honest representation of ordinary people, lifestyles, and experiences…especially during this period of crisis and social change.  
2. Branded Content
None of this should suggest that branded content is on the way out. Quite the contrary, with high-quality branded content on the rise and expected to increase significantly during the coming year.
These days, high-quality content doesn't just sell a product or market a brand; it creates an experience for customers. And with an overwhelming quantity of content accosting customers from every possible direction, it's become critical for a brand to rise above the crowd to be noticed. Here are a few more thoughts on how to create successful branded campaigns, courtesy of BuzzFeed.
3. Social Commerce
Not so long ago, seemingly every CEO was questioning the value of social media. Compare that to today, when any organization without a robust presence on LinkedIn, Twitter, Instagram, Facebook and the rest risks testing Darwin's theory of survival of the fittest. 
Now, with the introduction of Facebook Shops, Instagram shops, and Pinterest Shopping Ads (and Catalogs), social commerce is set to become one of the biggest marketing and eCommerce trends of 2021 and beyond. To help you understand more, here are 16 examples of great social selling.
Here's the thing: Social media is an active commerce channel, while influencers are not. We recently saw a study reporting that 60% of consumers have never purchased a product promoted by a celebrity or social influencer. So, while it's nice to know that 40% of a given audience is potentially susceptible to peer pressure (real or imagined), other avenues need to be actively pursued if you plan to have a truly effective communications effort. 
This points to a critically important reality that 55% of online shoppers are now making purchases through social media channels such as Facebook, Instagram, or Pinterest. It's also worth noting that 71% of today's consumers turn to social media for shopping inspiration.
When layered atop expanding realities presented by the COVID-19 crisis, it's become more important than ever to make any brand, product, or service shoppable on social media. Shoppable posts are quickly becoming the way of the future, with research showing customers who are more likely to buy when presented with a streamlined shopping experience. 
Social commerce allows brands to optimize the shopping experience across multiple channels and platforms. And any brand that allows their customers to purchase products every step of the way is going to expand their audience, customer loyalty…and the bottom line.
4. Brand Activism
From racism to hunger, a broad range of social and environmental issues resonate with consumers at a level never seen before. Brand activism and corporate social responsibility are on the rise, largely due to increased political engagement. Though they risk offending customers who disagree with them, brands and businesses have started being more vocal about their values and beliefs. Furthermore, provided these positions are seen as being authentic; consumers largely seem to be okay with this trend. Here are five examples to show they work.
Major corporations like Reebok, Nike, Netflix, and Uber are staking their future on being on the right side of history by promoting their socially responsible stances across social media. In some cases, they're also insinuating their position in the company and product branding. All of which makes it seem a safe conclusion that consumers won't just go back to business as usual and companies can't either.
5. Google Core Web Vitals
If you've never heard of Google Core Web Vitals before, don't worry – you're not alone!
Google announced its newest ranking tool in mid-2020, and it will become part of the new page experience during this coming year. Plan to use the next few months to make changes to your site(s).
Google's strategy is to reward (or ding) sites based on real-world user experiences such as page loading speed and mobile interaction. To get ahead of the curve on this one, read everything you need to know about Google Core Web Vitals.
6. Nostalgia Marketing
Described as 'the advertising equivalent of comfort food', nostalgia marketing has really taken off lately. It's no wonder, given that nostalgia is a proven technique for increasing consumer spending on goods and services. Nostalgia marketing guides us to focus on what we already know, using yesterday's familiarity to sell possibilities for tomorrow. It helps give our lives a feeling of meaning and connection, providing relief from anxiety and instability. That's powerful considering our fast-paced, technology-driven world AND the global pandemic keeping us all indoors more consistently.
And unlike meatloaf or Oreos, the warm fuzzies of nostalgia marketing aren't fattening!
All of which suggests brands will be keen to capitalize on our love of all things nostalgic. They'll try to market the familiar, the comforting, and the safe…all things that people around the globe want more today than ever before. Here's an excellent example from the fun folks at McDonalds.
7. Live Video
One in five Facebook videos are live streams, and one million Instagram users watch live video EVERY DAY. This translates to live video now being one of the most popular types of online content, leading Twitter, YouTube, and LinkedIn to get in on the action. 
Even pre-pandemic, Internet users were watching over 1.1 billion hours of live video annually, so it's safe to conclude that number will rise. It's convenient, relatable, and easily accessible, meaning if you're in an industry like fashion, music, or entertainment, live video has now become a necessary marketing tool.
8. Direct Relationships
Many marketers are looking to be flexible in the coming year and don't want to merely rely on social media platforms to stay in touch with customers. This shouldn't suggest social media will be downgraded (see above), but rather that smart companies will invest in developing direct relationships through CRM, partnering with other marketers, and enabling them to communicate one-on-one with customers over the long-term. Look for greater presence on platforms like Pinterest, Snap, Tik Tok, LoopMe, and others, to increase communications options. 
9. More Virtual Events
The shifting economy demands more bang for the buck at every turn. And though many of us cringe today at the very idea of just one more ZOOM meeting, it seems safe to assume an increase in virtual events moving forward. 
Virtual events (conferences, trade shows, etc.) have certain obvious advantages, including an ability to run 24/7, significantly lower overhead, lower entry fees, wider potential audiences, and a simpler sales process. Such events will offer video on-demand, livestream content, and unique communities of users and fans in a range of webinars, seminars, and chat groups. Prospects interested in learning more about products or services will be immediately connected to websites or sales teams, while event organizers will even have the option of compiling and shipping SWAG bags of goodies from interested participants.
10. Smaller Budgets and Bigger Touches
Many companies will use the pandemic and its associated stresses on the bottom line to cut staff and marketing budgets. We strongly advise against this behavior since every economic downturn for decades has shown that companies considering their marketing to be an afterthought or mere overhead is punished by the marketplace when consumers re-engage.  
This will be proven again as brands recognize the importance of breaking through the clutter to establish and maintain relationships. To enable this, look for expanded use of direct mail and other personalized communications tools that ensure customers remember who you are and why they liked you in the first place.