Health Biohacks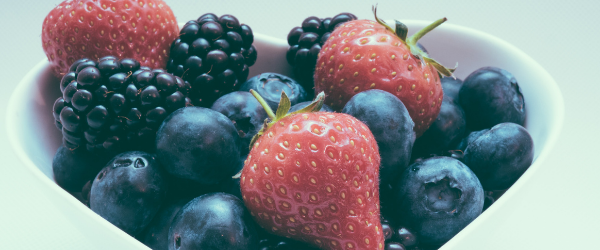 There are those who enjoy and want to exercise for hours, train for demanding races, climb mountains to reach the highest in the region or the world, or dedicate their lives to fitness; and those who want to find simple exercises and practices to look and feel good, adding it to other activities to which they are most engaged.
This article includes scientific discoveries to support those in the second group. If you're looking to effectively use a short time to tone your body, burn fat, feel and look good, here are some expert tips. In the new trend, they are called biohacks, which refers to "the management of one's biology using a series of medical, nutritional and electronic techniques in order to expand physical and mental capacities" (Sarah Romero, 2020).
There is work to make gradual changes in your lifestyle and connect with how you feel because each person has different reactions, tastes, conditions and gives yourself the permission to try and choose new habits, always taking care of yourself.
According to Ben Greenfield, you can be fit and strong even being older, that you do not need to make large investments of time and money to cultivate beauty, longevity, and health. There are correct exercise techniques, more beneficial ways to eat and live to become healthier, including the quality of the air you breathe, exposure to natural light, the water to drink, and how you bathe.
We will share some advice from some experts on biohacking, aware that there are many more. However, we consider more relevant and relatively inexpensive, and straightforward to start incorporating:
Intermittent fasting, a window of time of not eating, is one of the main trends. There are several ways to do it, but for readers, we recommend the 12 to 16 hours, progressive and for two weeks, approximately every two months. If you eat dinner at 7pm, then at 7am, you start having breakfast and progressively until 11, or extend until lunch. Some start by drinking only coffee, green tea, and pure water. This routine will make your time have moments to consume the fat reserves and rest from active digestion, which generates better handling of insulin, cellular repair, and hormonal activation. It is highly recommended for those who want to lose weight and preferably accompanied by a professional in nutrition or medicine.
Do moderate, regular, and varied exercise. No more than an hour,  more than one day a week, ideally spending one. Moving like this charges you with energy. Ben Greenfield suggests doing 4-minute, 20-second on, and 20-off "Tabatas". Also, exercising 30 seconds before eating will make the sugar not rise as much if you consume carbohydrates. He recommends waking up and jogging, swimming, yoga, or biking for 20 minutes as a daily routine. It also highlights the importance of variation since there is an exercise for different objectives: strength and muscle mass, resistance and anaerobic capacity, stamina or cardiovascular health, metabolic efficiency, and mobility or recovery. Combine different exercises to cover objectives in these areas; one is cardio (20 min daily approx.), Another is doing super slow push-ups or abdominals for muscle mass (2 minutes approx), using little weight, slowing, and even feeling muscle tension. It also stretches and relaxes the body after exercise. Whenever possible, exercise outdoors, in pleasant company, and having fun.
Pay attention to your daily postures, how you sit, walk, crouch. If you move while you wait, make certain calls walking or standing during the day, do housework that involves moving the body. Try to move during the day and have a straight back, a straight look, and movements with grace and fluidity.
Coldwater showers reduce inflammation, help you get out of the comfortable zone, and make the body predispose itself to burn fat. For Ben Greenfield, the ideal is to have 5 minutes in the shower every day, of which you do 20 seconds cold and 10 seconds hot, more or less 20 times. This gives metabolic efficiency. It can be a difficult experience to do at first, but the benefits are felt, and it can become an opportunity to challenge yourself to get out of the comfort zone for health.
Sleep quality affects weight, mood, and brainpower. It's not just about the amount of time but about respecting the circadian cycle as much as possible. For this, the ideal is to turn off the screens 2 hours before sleeping, in addition to having your space at a comfortable temperature, without light, Wi-Fi and/or other screens that interrupt the natural predisposition to rest. Naps between 5 to 7 hours after awakening are also recommended, of no more than 20 minutes, which you can take in another space other than the bed where you rest at night, but they give you a moment of deep relaxation.
The key for bio-hacks to have a positive and measurable impact on our well-being is to regularly do them; you decide which one you want to incorporate, the frequency and priority. The knowledge and technological tools are there to support, use Habits.ai, and you will see results.
References:
Ben Greenfield. (2019). 11 Indispensable Lessons I Learned From The Biohacker's Handbook Of Exercise. October 1, 2020, by Ben Greenfield Fitness Website: https://bengreenfieldfitness.com/article/biohacking-articles/how-to-biohack-exercise-in-new-ways/