17 Companies Setting Great Environmental Examples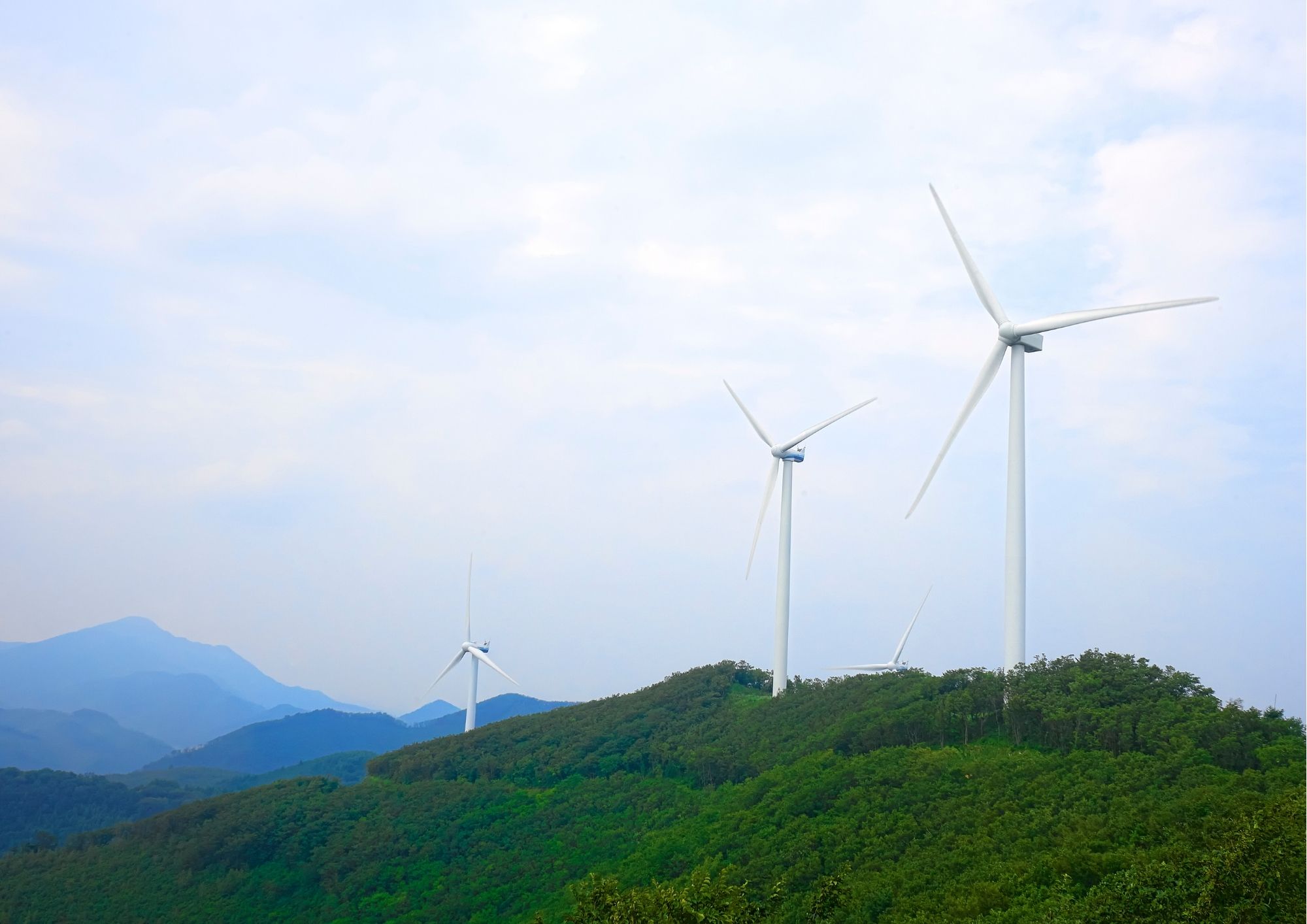 Anyone who's been paying attention recognizes that the increasingly frail environment is in trouble. Even as businesses of every stripe are focused on growing revenues and shrinking costs amidst raging competition and an ongoing pandemic, they're challenged to minimize potentially negative environmental impacts by the products and services they sell AND by the myriad suppliers directly tied to their success.
We asked the Renaissance Executive Forums team to examine the relationship between environment and business to determine if it's truly possible for them to simultaneously thrive. They returned with two reasons for the growing need for businesses to lead the way with environmental solutions:
Governments lack the will, desire, and/or resources to take and implement the initiatives needed to properly address the world's ecological problems; and
Customers appreciate, respect, and reward companies demonstrating the courage needed to voluntarily curb greenhouse gases, mitigate the torrent of waste, and otherwise address what are potentially existential threats to life on the planet.
Leading by example when addressing environmental issues can have a direct positive effect, proving that environmental protection and business success can co-exist in harmony.
With that in mind, we present this list of major corporations addressing a host of environmental issues, from waste and pollution to climate change and deforestation. Please note that we have focused on environmental issues alone, and are not assessing any company's treatment of workers or other factors.
1. Panasonic
When Panasonic built their new North American headquarters in downtown Newark, New Jersey in 2013, it was hailed as a key way to revitalize the struggling city. The company built a new LEED-certified tower (gold-certified exteriors, platinum-certified interiors) a short walk to Newark's Penn Station. Their accessibility to this key regional transit node has led to a nearly 50% drop in car commuting while taking 500 cars off the road every day. Panasonic's efforts at sustainability and good corporate citizenship have influenced energy-saving production improvements and the adoption of recycling-oriented manufacturing.
2. New Belgium Brewing Company
New Belgium Brewing has proven that helping the environment can help your business. This from an industry with a lot of environmental downsides, including energy used to superheat mash and the disposal of spent grain and other waste. To help lower their carbon footprint, New Belgium has installed solar panels on their bottling plant; an anaerobic digester for processing industrial wastewater into energy; and company-issued bicycles to get around their 50-acre brewery site.
3. Walmart
Thanks to its large market influence, some of Walmart's key sustainable choices are having a huge influence on the larger community. Their decisions to exclusively sell sustainable seafood and to stock products from Wild Oats significantly expanded awareness of and access to organic foods at more affordable prices. Add to this a chemicals policy focused on improving ingredient disclosure and replacing 10 hazardous chemicals with safer alternatives and you've got a strong ally for organic farmers that's providing strong incentives for stricter health standards.
4. Apple
We've all heard that Apple is a cutting-edge innovator, and for good reason. Their $848 million energy deal with a California solar farm enabled the company to use renewable energy for all its operations. Apple also gets 100% of its paper packaging from sustainable sources to protect the world's remaining virgin forests, while providing public transit subsidies and commuter bus options to help 12,700 employees reduce their commuting emissions. And for those who missed Apple's political stands related to the climate, it's worth noting when they publicly (and loudly) quit the U.S. Chamber of Commerce over its stance on climate change. Their 2015 Environmental Responsibility Report also opened with the line: "We don't want to debate climate change. We want to stop it." As a globally renowned company, Apple's bold statement is helping to bolster support for climate action and sustainable business practices.
5. Ikea
Over the past several years, Ikea has been investing €1 billion ($1.4 billion) in renewable energy for use in its stores and offices. This figure is more than 41 countries (out of 43 total) have invested in the UN Green Climate Fund. In addition to utilizing solar on their rooftops, Ikea has also been selling it to homeowners. They also now sell certified seafood; sustainably sourced cotton from farmers using less water, chemicals and fertilizers; and a vegan version of their famous Swedish meatballs.
6. IBM
With 18,000 suppliers in over 90 countries, IBM's in a position to encourage wide scale sustainability efforts that are documented with publicly reported progress. The company's made public commitments to reducing greenhouse gas emissions and getting 20% of its global electricity from renewable sources.
7. Unilever
A climate survey of 624 sustainability experts from 69 countries reported a significant portion believed Unilever was the number one contributor to climate solution. Unilever's CEO calls deforestation "The "most urgent climate challenge." As an outspoken advocate about the importance of curbing deforestation, the company is committed to achieving zero net deforestation (for every acre of forest cleared, equal acreage must be replanted). To supplement these efforts, Unilever obtains all its palm oil from sustainable sources.
8. Chipotle
Chipotle deserves a great deal of credit for making ethical sourcing both cool and profitable. The company sources vegetables from healthy soil and meats from farms where animals are pasture-raised and treated humanely. They've removed all genetically modified products from their foods, proving a commitment to biodiversity and natural products. They've remained quite profitable, with hits to the bottom line caused by other costs rising, but not from ecologically responsible sourcing. They've thus proved that sustainability and profits can live side-by-side…making a compelling argument against complaints about the effect of environmental stewardship on a nation's economy.
9. Biogen
Carbon neutrality is the operating phrase at Biogen, which has been named the greenest company in the world by Newsweek. They've made energy-efficiency improvements in facilities, coordinated with suppliers around achieving environmental goals and diverting 98% of all waste while finding creative ways to compost and recycle the waste it can't divert. They've reduced greenhouse gas emissions and water use by 80% between 2006 and 2020 and invested in LEED-certified facilities.
10. Ford Motor Company
Bet you're surprised to see a car company on this list. Ford uses sustainable fabrics in its vehicles, and the paint fumes in their Michigan plant are recycled as fuel. The company also focuses on fuel efficiency and sells a clean diesel heavy duty pickup truck, while 80% of Focus and Escape vehicles are recyclable. Their factories use geothermal cooling systems, and they have the world's largest green roof. Ford is also the only company to win the EPA Energy Star Award twice in a row.
11. Disney
Disney has zero net direct greenhouse gas emission policies within all its facilities, and is actively reducing indirect greenhouse gas emissions by lowering electrical consumption. Disney's zero waste policy means nothing ends up in landfills, and they've taken to using technology that saves water and lowers the carbon footprint of their product manufacturing and distribution. Their policy of having a net positive environmental impact is also impacting countless businesses up and down their supply chain.
12. Hewlett-Packard
One of the first companies to initiate plans aimed at reducing emissions and cutting back on toxic substances used in manufacturing its products, HP has an aggressive recycling program that ensures most of the manufacturing waste does not end up in landfills. They've also taken the lead in spreading word on the importance of environmental responsibility in its ads that promote green initiatives.
13. Johnson and Johnson
J&J has a decades-long track record of manufacturing environmentally responsible personal care products. The company owns and operates a fleet of hybrid vehicles, has taken initiatives to reduce waste in their manufacturing and distribution, and uses sustainable products and packaging methods wherever possible.
14. Nike
Nike's line of sustainable products is made using environmentally preferred materials like recycled polyester. The company also uses renewable energy sources in manufacturing, and has 650 suppliers in 52 countries that it's persuaded to develop and implement written environmental policies. You'll frequently see the value of green initiatives highlighted in Nike's advertising.
15. eBay
By collaborating with the USPS to ensure green shipping supplies, eBay has earned Cradle-to-Cradle certification. The company makes it possible for people to exchange or reuse goods instead of throwing them away; increasing product lifespan while removing them from the waste stream.
16. Starbucks
These folks purchase Fair Trade Certified and Certified organic coffee while focusing on achieving LED certifications for its new outlets. Their green building strategy means adjusting air-conditioned stores to 75°F from the standard 72°, buying cabinetry made from 90% post-industrial materials, and incorporating low-flow water valves. By creating their 'green' stores, Starbucks reduces operating costs and minimizes their impact on the environment.
17. Google
Not many people know Google is leading in green business efforts with its supply chain management practices and environmental sustainability. The company has initiatives in place to use renewable energy sources for powering its facilities, and brings in goats to trim their grass. They also host farmers' markets and sustainable cooking seminars, and with their environmentally aware corporate culture, Google's reputation as one of the world's most forward-thinking companies is understandable.
Obviously, environmental issues for everyone will only increase in importance in the days to come. Global warming, rising tides, food insecurity, and a host of related issues are magnifying the importance of maximizing your green presence while minimizing your carbon footprint. Meaning any business not incorporating green strategies for their business operations risks consumer backlash and potential extinction.
As you're looking to grow your business to the level represented by these multinational behemoths, you'd be wise to continue monitoring these and similar initiatives. Use them as a way to make your business more efficient, more profitable, and more appealing to customers.