CIO and CTO Trends to Watch in 2021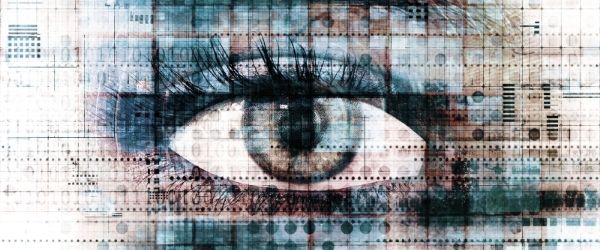 The Chinese expression for crisis – wei-ji – is a combination of two words: danger and opportunity. For the IT community, COVID has personified this combination because, unlike past crises, this time, technology has led people to respond, navigate, and do better. 
Across the board, there's significantly wider recognition that technology made the difference this past year and will do so even more for individuals, organizations, and arguably, as a nation, moving forward.  
Globally and across a range of industries, 2020 took existing patterns of activity and sped them up. From e-commerce to cloud activity, CTOs and CIOs were forced to move at warp speed, with every action overshadowed by COVID. Today, significantly more than a year ago, workers are scattered, businesses are increasingly operating off-premises, and operations that never thought they'd need to rely so heavily on technology suddenly can't see themselves without it.
Yet as crazy as the year we're just finishing has been, CIOs and CTOs can probably look forward to the same…and more…in the months to come. Recognizing that forewarned is forearmed, Renaissance Executive Forums offers a few thoughts on the most important tech trends of 2021 to watch for.
1. CLOUD-CENTRICITY. The pandemic has already compelled significant changes to be made to office operations, and 80% of businesses are expected to have cloud-centric infrastructure and applications by the end of 2021. 
2. EDGE PRIORITIZATION. Cause and effect will dominate most industries. Pandemic lessons learned elsewhere in the enterprise regarding transitions and subsequent practices will also motivate technological investments and business-model changes for the next three years. In turn, this will dictate infrastructure revisions, with application and data resources toward edge locations, and industries will need to incorporate cloud-centric edge and network solutions. Quicker responses will evolve for existing business needs, serving as a foundation for the support of long-term digital resilience, enabling business scaling and operational flexibility.
3. INCREASED HYBRIDIZATION. Remote work is no longer a temporary aberration, and a significant majority of workers have expressed interest in continuing to work from home long-term, either part- or full-time. As noted, COVID has universally forced greater dispersal of workforces. A report by IDC now predicts that 75% of G2000 companies will have technical parity for their workforces by 2023, and that they'll accommodate a hybrid structure. This transition is expected to foster better understanding, improved group efforts, and more motivated workforces. In addition, companies willing to provide expanded flexibility to their employees and allow them to work anywhere and in any environment without being treated as second-class citizens can expect to increase employee retention, productivity, and profitability.
4. AUTONOMY. An expanding global cloud ecosystem can be expected to increase resource controls and real-time analytics by 2023. Plan to integrate proactive Artificial Intelligence (AI)/ Machine Learning (ML)-powered analytics; introduce automation informed by the policy; use more low code, serverless workflows; and aggressively acquire advanced tools and AI. 
5. INTEGRATED NEXT WAVES. 32% of industry professionals anticipate AI and ML will make the most impact next year. 5G (20%) and the Internet of Things (IoT) (14%) are also considered to be top contenders as global technological influencers. The high speed, high bandwidth capabilities of 5G are expected to supercharge IoT smart devices next year in a variety of fields, including agriculture, smart manufacturing, and smart city developments.
6. BUILDING A DEEPER BENCH. To nobody's surprise, an appropriately skilled team of IT/Sec/DevOps professionals will be key to your ongoing success. A need for increasing digital dexterity, layered atop COVID-induced hybridization, bringing together and maintaining a high-quality group can be expected to pose intense challenges. Competition for top developer and data analytics talent isn't likely to slacken and will demand sufficient budgets, flexible talent sources, crowdsourcing, and careful examination of full- and part-time team members already connected to the company. This will become an expanding necessity to meet development/ automation and advanced analytical needs.
BOTTOM LINE: With an anticipated shift of 65% of global GDP expected to result from digitalization by 2022, IT spending over the next three years can be expected to leap to $6.8 trillion. 
Meaning whether you're in healthcare or manufacturing, financial services or education, municipal planning or agriculture, you can probably expect COVID recovery, business planning, operations, and security to be your biggest challenges in the coming year. We're probably going to need to account for a permanent hybrid remote and office work structure, as well as permanent remote working environments moving forward. This latter factor could also easily have a massive impact on corporate cultures and the ability to stay connected and engaged in what is, at best, an unpredictable environment.