Benefits From a Tolerant Workplace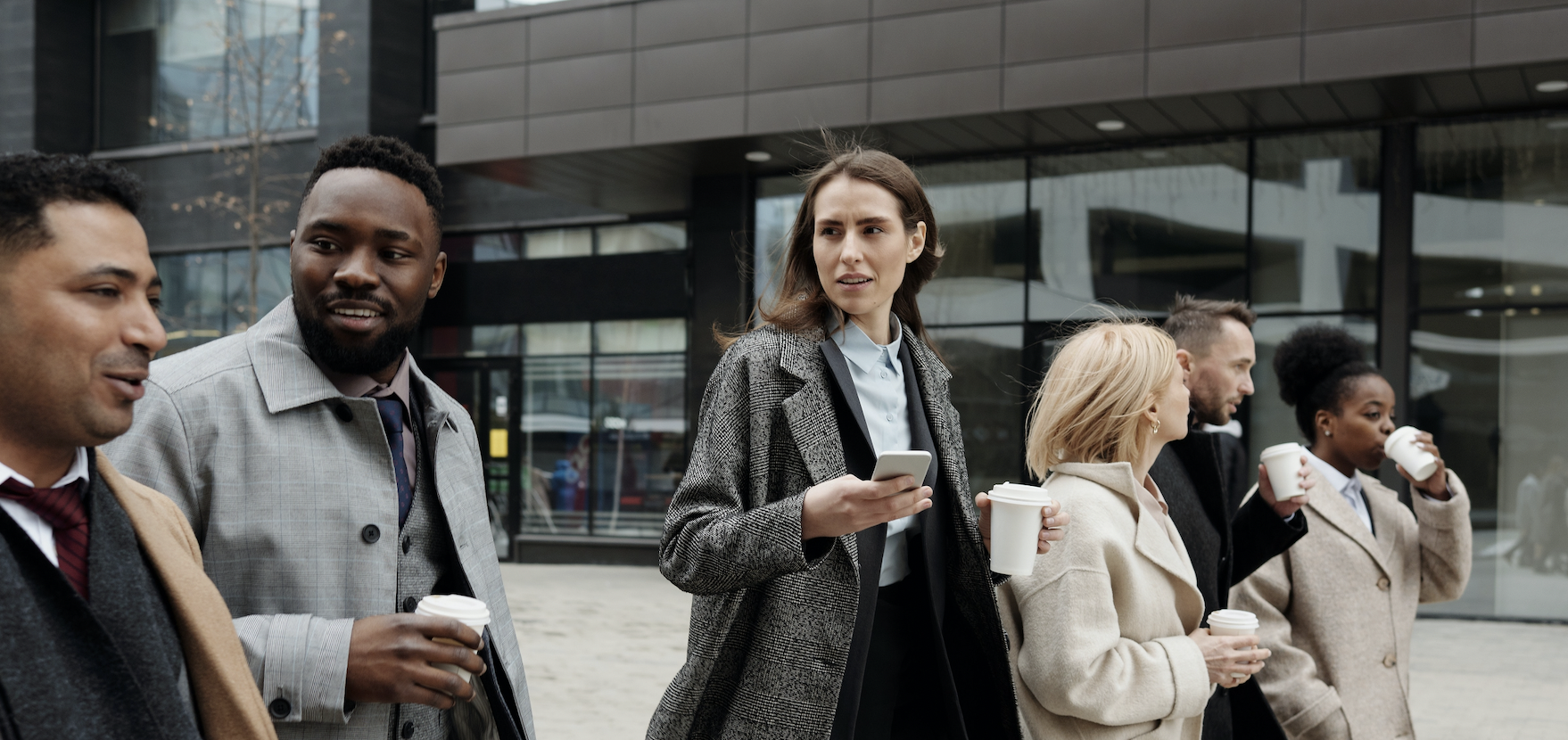 There's a battle raging in the workplace.
On one side there are companies dedicated to inclusivity, looking past issues like race, gender, or sexual orientation, and nurturing each person as an individual. On the other side are organizations focused on doing things the way they've always been done.
Firms that wish to stay on the right side of both staff and consumers (and history) would be wise to be actively engaged in this fight, rather than remaining silent on these and related social matters. Because employees now expect their companies to be vocal on questions of injustice and inequity, and this includes a greater emphasis on diversity, equality, and inclusivity.
But here's the wrinkle: just 44% of employees say their company's diversity and inclusion approach feels sincere, meaning there's still a lot of work to be done.
Some Progress HAS Been Made

A recent study by Circaworks found 69% of businesses are more diverse and inclusive than two years ago. But with only 58% believing their workforce reflects the demographics of today's marketplace, the quality of those earlier conclusions may be somewhat suspect.
Getting into the weeds a bit more, we come to an obvious conclusion; the larger the organization, the more likely they are to better reflect the larger community.
In fact, just 29% of small companies (< 99 employees) reflect the demographics of the workplace. With fewer positions to fill layered atop a natural tendency to hire people who are "like" you, that 29% figure arguably reflects businesses that are aggressively pursuing a more progressive agenda in their hiring policies.
It's Not Just Hiring Anymore

Of course, even those firms who are hiring a more diverse team need to do more, because merely hiring someone isn't enough anymore. CNBC has reported that in January, 2020, women outnumbered men in the US workforce, but accounted for 100% of jobs lost the following December.
Part of this is due to corporate leadership. HR.com observes that women make up roughly half of the workforce, though they remain under-represented in the leadership ranks and kept under the glass ceiling. Their report The State of Women in Leadership states that more than half of HR professionals say women represent no more than 40% of leaders. Almost one quarter say women make up less than 20% of their organizational leadership.
Obviously, without women in a leadership role, the chances of someone advocating for other women is greatly diminished. The same can be said for any other under-represented group based on ethnicity, religion, etc.
Ignoring Potential Ramifications

Many leaders say they want everyone's differences to be represented. The challenge, of course, is that diversity-related matters aren't usually a topic of discussion unless there's a potential legal consideration related to protected classes. In fact, according to the Circaworks study, almost half of executives spend little or no time in a given week considering diversity, equity, and inclusion issues such as physical disability, mental illness, age, religion, or political beliefs.
This, in turn, negatively affects the organization's ability to impact diversity in the larger business world. Knowingly or not, employees bring their biases with them or reflect their experience at every stage of the company's operations. They'll buy from suppliers they know, look within their network for hiring recommendations, and extensively rely on "The Old Boy's Network" at every turn.
When it comes to hiring, these corporate leaders may have institutional blindness caused by their being surrounded by the same types of people. They will typically rely on the Human Resources department to sort things out and at least appear to follow the rules to prevent legal challenges.
Meaning well-connected individuals will continue getting first shot at jobs and contracts. And because many members of the less-represented groups may have minimal access to these existing networks, they continue to be shut out from these opportunities.
Impacts On The Bottom Line

Furthermore, while it may be easier to sweep these matters under the rug in the short-term, there are longer-term costs associated with corporate homogenization. Those same staff biases that impact corporate operations also influence product offerings, marketing materials, and sales efforts. One need look no further than redlining in the banking community to recognize how sales decisions made by one group (more highly educated, more financially well-off) impact would-be customers who might easily qualify with the "right" connections.
This type of scenario plays out in virtually every industry, with biases for or against particular groups who share the same race, religion, political views, etc. The lack of diversity in the corporate boardroom, in turn, hinders the ability to reach out to a more expansive customer base.
While there's arguably an increase in awareness of the importance of diversity within the workplace, businesses need to move their thinking away from 'it's a nice to have' and make it central to their working culture. A short-term focus on diversity, such as celebrating International Women's Day, Black History Month, or Pride…then going back to business as usual…simply won't work in the long run.
What Does Inclusion Look Like?

Workplace inclusivity means making everyone feel like they belong and are valued, regardless of their background story and "where they come from." Diversity helps you attract and recruit the right people, and needs to be part of the basic values in your corporate culture. Failure to let diversity flourish almost guarantees that over time you'll lose your best people.
As for equality, it's supposed to ensure opportunities are equal and available to everyone. In one case study after another, equality boils down to transparency over how people are chosen for opportunities. Equality should not be confused with equity (equally important), as that requires being fair and impartial, ensuring everyone, irrespective of background or experience, has all they need to be successful.
Finally, it's worth recognizing that an inclusive workplace doesn't mean you're forcing people to change their mind on things that are important to them. But workplace respect demands we look beyond a colleague's lifestyle choices to see the value and skillset they bring to the business. Everyone should be free to have their own views and opinions—as long as it's within the law—but bias or personal views shouldn't hinder decisions on promotions, opportunities, equity, or inclusion.