Pushing Down the Pain : Trauma's impact on high-performance leaders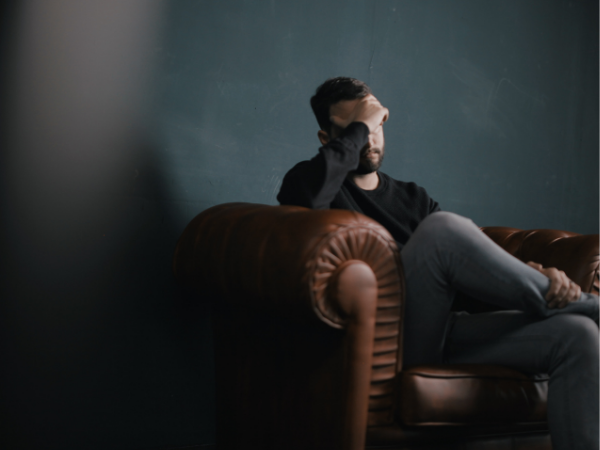 Something is stirring deep beneath the often-polished exterior of startup founders, CEOs and entrepreneurs. Studies have revealed startling rates of toxic stress and disruptive mental health conditions among this population. A study by KPMG Enterprises revealed that 66 percent of founders say their role is extremely or very stressful and 40 percent reported working seven days a week. In addition, 78 percent of founders felt they didn't spend enough time with their children. Another study by Norwest Ventures found that the fear of failure keeps 90 percent of CEOs up at night.
These statistics reveal signs of a deeper reality. Difficulty slowing down, depression, anxiety, burnout and an inability to connect deeply with others — these are all symptoms of a larger issue: trauma. At the core, trauma is about disconnection — from ourselves, from others and from our work. Research shows that trauma obstructs leaders' most valued assets: logical decision-making, empathy and connection, creativity, confidence, emotional stability and emotional intelligence. To better illustrate this reality, it is important to look at the real-life narrative of Alex, a highly successful CEO.
Alex came into therapy feeling burned out and depressed. When his company was successful, he felt alive and confident, but when things began to deteriorate, he would isolate himself, crippled by discouragement and shame. In addition, his success had created a type of relational paranoia in which he felt like everyone wanted a piece of his wealth, fame and charismatic persona. He would lie awake at night wondering if people would stick around if they knew the truth about his inner struggles. Deep inside, he felt alone, without deep friendships and with a marriage that was falling apart.
From the outside, Alex looked happy and successful, but internally he felt fragmented and lost, and this area of his life needed attention. For the next year, Alex began to name and face the trauma he was running from: divorced parents, bullying, starting and running a business, and his emotionally neglectful relationship with his father. Alex is just one of many leaders who are plagued by the prevalence of trauma.
In the largest study on trauma ever conducted, 82.7 percent of individuals had experienced trauma, with 30.5 percent experiencing four or more traumatic events in their lifetime. Additionally, numerous studies have shown that childhood trauma greatly increases rates of anxiety, ADHD, suicide and bipolar disorder among adults. For instance, in one study of 349 chronically depressed patients, 75.6 percent reported clinically significant histories of trauma.
It isn't surprising, then, that the rates of toxic stress and disruptive mental health conditions among entrepreneurs are 2.6 times higher than in the general population. Michael Freeman, a clinical professor of psychiatry, has been studying the mental and emotional state of entrepreneurs for decades. In a 2018 study, he found that, compared to the general population, entrepreneurs had 2 times the rate of depression, 6 times the rate of ADHD, 3 times the rate of addiction, and 11 times the rate of bipolar disorder. Could trauma be a culprit to this debilitating mental health epidemic? Some believe so and are taking drastic measures to address it.
Across the nation, government agencies, educational and criminal justice systems, and even faith communities have jumped into action after recognizing the pervasive scale of trauma and its devastating outcomes on human health and performance. Yet, sadly, the business community remains mute. In reviewing more than 5,000 articles from 10 of the top business editorials in the world — such as Forbes, Success, Entrepreneur and Harvard Business Review — there were only a handful of articles that addressed the issue of trauma and not a single one talked about the impact of trauma on business leaders. Because of the stigma associated with negative mental health amongst high-level leaders, in addition to the sheer prevalence and the lack of resources around this issue, these leaders are suffering in silence.
Trauma is not something lurking in the shadows; it is pervasive and active throughout venture capital firms, startup incubators and accelerators, Fortune 500 companies and startup cultures, low-level leaders and CEOs. Turning away from these realities only causes further fragmentation and negatively impacts the overall health of workplaces, families and communities. If the business community does not confront these truths directly, everyone loses. Only when leaders choose to face their stories of discomfort and pain can they truly experience flourishing in their work and relationships. It is up to each leader and the business community as a whole to inspire this movement forward.