Leading in Crisis: 10 lessons that Covid-19 is teaching us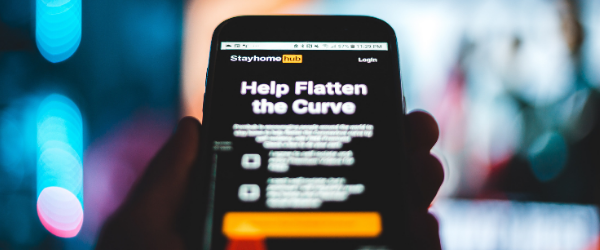 With unprecedented scope and timing, the Covid-19 pandemic has introduced a whirlwind of change. In less than a year, the business landscape has been shaken to the core. The pandemic has no geographical or industrial boundaries.  We see "Covid fatigue" setting in just as many countries are entering fresh waves of lockdowns and record numbers of new cases are being recorded throughout the globe. Covid-19 has been a shock to our lives, with many of these changes likely impacting us for years.
As throughout any crisis, leadership is key to the continuing viability of the health of our companies as well as our staff. This pandemic has turned many CEOs and corporate leaders into Chief Emergency Officers or Chief Crisis Officers. Fundamental in all of this, are the lessons that the Covid-19 pandemic is teaching us, and that we apply these practices as we move towards regaining a more steady ground in these uncertain times.
Following are some points that I have experienced and observed in response to leading in a crisis and what I see that Covid-19 is teaching us.
The need for urgent reaction
Instinct is to downplay and delay decisions, to be cautious, but we have seen time and again during the pandemic that an urgent and honest reaction can be a game changer and can display effective leadership. For example, Adam Silver, the National Basketball Commissioner decided to suspend the basketball season after the first player tested positive for coronavirus. This was at a cost of at least U$1 billion and well before public gatherings in the US were restricted. His decision saved over a million fans from exposure at games, and influenced the decision-making of many other sporting events, including the National Hockey League and Major League Baseball.
Be an empathetic leader
If ever there is a time to put your ear to the ground to see how your employees are coping, a pandemic provides the setting. It is key to communicate constantly with employees and be empathetic to their situations.
Amy Morin, a psychotherapist and author of 13 Things Mentally Strong People Don't Do has said, "Empathy is being amplified during COVID-19. A leader who can empathize with employees' personal situations will emerge from this stronger and better than before. And it will become clearer that a one-size-fits-all approach isn't a good leadership strategy." Listen to the needs and concerns of your staff and employ what you learn in future processes. An authentic dialogue will reassure staff, you will learn from listening and gain greater understanding while also increasing their commitment to your decisions for the future of the company.
Accept mistakes and adapt
We are dealing with a lot of unknowns, including data, information, economic stability, etc. and these unknowns are constantly in flux. A decision made a month ago may no longer be the viable option today. Covid-19 has bucked against the trend of "steady and staying the course." Now is not the time to stick to your guns. Now is the time to be an effective leader and acknowledge that change is needed. We are all dealing with a new playing field and there will be bumps along the way, problems may arise and mistakes will be made but be the strong leader required to acknowledge the issues at hand, address the changes needed and adhere to making the sometimes painful decisions needed to redress any imbalances.
The need for clear and transparent communication
Clear communication is a requirement during this pandemic. For example, when Prime Minister Jacinda Ardern introduced the four level Covid-19 alert system to New Zealanders, she did so in a speech that was concise and straightforward, coming in under 10 minutes. The alert system she used was familiar as well, as it is the same model used for fire warnings, so it was a well-understood protocol. She laid out clear guidelines, so the people were aware of what to expect and in turn, what was expected of them.
As well as being clear, you want to be transparent, as falsely upbeat messages will seem out of step and out of touch while your teams are looking for leadership. However, walk the line carefully – you don't want to demoralize your staff, so while you should be honest about the now, you can also be hopeful about the future.
Constant updates
The pandemic is new, and we are constantly learning and evolving. I have heard of so many people, from many different industries, complaining that they do not really know where they stand within their company. Furloughs, lay-offs, pay cuts, office closures, etc. are all scary and overwhelming and if left unattended, staff anxiety easily can quickly spread. It is crucial therefore to communicate constantly with your staff and teams. There is so much uncertainty about this time we are living in, and your voice, whether it be in emails, fireside chats, virtual calls, or even one-on-one catchups, will provide a much-needed anchor and some clarity.
A critical eye on workplace culture
Charles Dickens opened A Tale of Two Cities with "It was the best of times, it was the worst of times", and both the best and the worst can come out of a crisis. This pandemic is an opportunity to more closely observe your staff. At all levels, there will have been standouts, and these are your future leaders, while you will also see if those in managerial and corporate leadership roles stepped up to the plate when they needed to.
This is also an occasion to analyze if the workplace culture in place has allowed for the best talent to be recruited and retained. Are you hiring the people you want, the people you need? If necessary, take this as a message to realign, clarify, update, etc. your company's vision and values.
With this in mind, after the reset on so much of life introduced by Covid-19, make sure the workplace is clear on the company's goals and expectations.
New ways of working
Traditional office life has been shattered by the pandemic. Huge numbers of people now work from home and many companies have downsized or even closed their physical offices. Virtual meetings are the new normal, but it is important that staff know how to conduct themselves during these changing circumstances. Also, be aware that 9-5 workday is changing as people cope with home schooling and setting up office from home. Boundaries need to be set on all sides and constraints appreciated.
It is paramount to accept the technological advances that can help. The management consulting firm, McKinsey & Company, undertook a survey where they found that response to the pandemic has caused the adoption of digital technologies by several years. In other words, in just a few months' time, years of change has been introduced. Whether by remote working or customers preferring remote interactions, these shifts are expected to remain, so it is paramount that you strengthen your digital capabilities.
Plan for shutdowns and prepare for restarts
All companies have contingency plans but very few were prepared for the mass shutdowns as seen earlier this year. Plan by ensuring your team is ready – social distancing and working from home is requiring significant modifications. Have contingency plans in place and consider utilizing something akin to a command center, with a team in place to assess the risks and formulate strategies to move forward. Deloitte found, in a study, that leading companies in China who established such emergency response teams were able to significantly show a more positive response to the pandemic.
9.Contribute to the Community
How can your company authentically help? There are a number of actions that can be taken, from providing facility space, developing medical equipment, to donating money or goods to combat food shortages or leading best practice seminars to ensure that staff and customers are best protected. Everyone wants to get back to business, but it must be done safely.
Leading companies throughout the world are using this time to thoughtfully explore their contributions to the communities in which they operate. Community engagement fosters a sense of empathy and connection, with not only your employers but with your clients, partners and within your populace. It is astounding how many people a company can reach globally by helping those closest to them.
Supply chain changes
The Covid-19 pandemic introduced complex, changing conditions to supply-chains. Everyone remembers toilet-paper shortages, but for companies in particular, these changes are a priority, especially for those who have a high dependence on China. According to Deloitte, more than 200 of the Fortune 500 firms have a presence in Wuhan, where the outbreak of Covid-19 originated.  As a corporate leader, you want to ensure that you understand potential demand impacts that are specific to your business. Have alternate supply sources available, use this time to update inventory policies and start to take steps to reassessing and maybe introducing a new supply chain model to your company. Technology will help and, unlike this time, you want to be prepared for the unexpected.
If lessons are not learned and applied, then we are not adapting for any future issues, catastrophes, disasters, conflicts, etc.  In January, Starbucks closed 80% of its stores in China to help stop the spread of coronavirus. By March, the United States shutdown was beginning, and Starbucks was able to implement the lessons it learned in other regions. As reported in Forbes on March 12, 2020, Starbucks CEO Kevin Johnson and CFO Patrick Grismer released a letter to their investors where they outlined the measures they were implementing worldwide, protocols and procedures they learned from their experience in China. Protective measures included daily temperature checks, mandatory masks in the store, enhanced sanitizing protocols and training for a "Contactless Starbucks Experience" to avoid direct contact with customers via mobile ordering. This letter provided a look at the previous impact of the disruption in China while offering a guidance to their staff and other companies outside of China, just as Covid was becoming a global pandemic. Preparation is key to a faster recovery and Starbucks' willingness to learn and to adapt drove improved and increased sales and have kept them viable in this volatile new reality.