Business and Economic Trends to Plan for 2021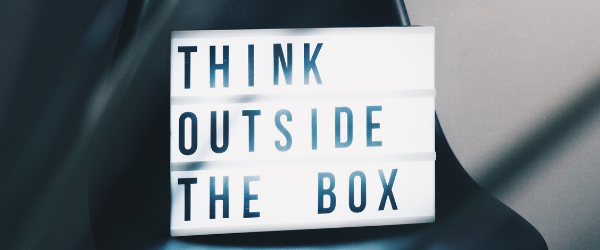 Even before the mud hit the fan, industries and markets were undergoing huge changes. Business trends in the American marketplace revolving around tech and consumer behavior were focusing on analytics, uber targeting, and omnichannel marketing communications and support. The appearance of COVID-19 merely sped things up and, in some cases, intensified them.
Anyone who's been paying attention recognizes the impact the pandemic is having on the overall economy. Shopping malls, restaurants, travel, commercial real estate, dress clothing, and automobiles are all sectors being impacted negatively, while online shopping, online entertainment, and shipping are seeing big gains.
Extremely volatile markets are a daily reality, with future business trends shifting in real-time by consumer preferences and behavior. Amidst this perfect storm, businesses are struggling to plan for a future that is, at best, unsteady.
Therefore, we share visions from our crystal ball in hopes of providing you some clarity and stability.
The on-demand (app) economy continues to intensify as more consumers want products and services delivered immediately. COVID-19's influence provided a surge in on-demand solutions, with 49% of adult consumers avoiding leaving their homes; 50% of them working from home; and 57% observing social distancing. Apps are providing necessary solutions across a number of fronts, with a 27% increase in sales from non-perishable groceries; 25% for frozen foods, household and cleaning supplies; and a 12% increase in the sale of perishable groceries being registered this year.
Tied into this are increases in-home deliveries and online purchases with store pick-ups. Frozen food delivery is up 20%, with online spending for pick-ups increasing 7%. Similar trends (17% delivery, 9% for pick-ups) are being seen for perishable grocery delivery.
Bottom line: American consumer behavior has changed dramatically this year. People are spending much more time playing games, following the news, on social media, shopping online, and on their hobbies. 50% of consumers are trying out new products; 48% are acquiring health and fitness habits, and 28% are picking up new hobbies.
Expect long-term effects in buying habits from these changes.
The new normal can be expected to include the coronavirus periodically rearing its ugly head…at least until a vaccine capable of long-term immunity has been proven viable.
This suggests an impact on all aspects of society for a much longer period than was originally projected. Businesses will need to maximize their efforts moving forward to limit in-person contacts to slow down the spread of the disease, preferably with contactless payment options. MasterCard reports such payments are up 40% this year and, to address consumer fears of contamination, should be expected to increase further. Once contactless payment strategies are baked into the system, they'll be difficult to dislodge.
Being Local & Green
The value of food sold via US farm stands, online, farmers' markets, and community-supported agriculture doubled between 2012-17 to $2.81 billion. With the novel coronavirus, more Americans are turning to local farms for food options.
In addition, people are increasingly choosing a greener lifestyle. Bicycles are in short supply, vegetarianism is increasing, and companies of all types and sizes are doing more to save energy, lower carbon dioxide, use sustainable materials more often, and streamline packaging. Supporting local shops is increasingly "in".
Furthermore, many Americans are spending more time cooking and are eating more frequently. Look for this trend to stick around long-term, with the greatest strength of buying from local food sources coming in Vermont, California, Hawaii, Washington, and Maine.
E-commerce & Social Commerce
To nobody's surprise, COVID-19 has accelerated e-commerce growth, with US retailers experiencing significant year-over-year revenue growth. Certain categories are up considerably, including games and toys; beauty products; and fitness products. Home and family-related items can all be expected to continue to do well.
Social commerce has also received a pandemic-induced boost. Sites like TikTok, Instagram, Twitter, and Facebook have become increasingly important sources of social marketing, with 87% of e-commerce shoppers getting buying insights from social media connections. Younger consumers are more likely to make buying decisions based on  social media input, and will be even more encouraged to do so by companies and brands that tell a story instead of just advertising a message.
Increased Collaboration with Influencers
Influencers are normal social media users who create engaging content with ample brand-related usage. They're more relatable than celebrities and have significant numbers of followers. They're subtle promoters, making them more likely to reach consumers who otherwise pay to avoid advertising. Furthermore, with little beyond social media to communicate with the world-at-large today, influencers' power is growing. And when you consider that 84% of Americans are shopping for something at any given moment, those influencers suddenly become VERY important to the message your business is trying to get out.
Investments in Retail Technology
With the rise of e-commerce, the very concept of retail has changed. We see predictions that by 2024, physical retail sales will drop from $900 million (2017) to $600 million, even as e-commerce will rise from $100 million (2017) to $600 million.
The trend points to the necessity of retail businesses balancing their mix of physical and digital operations. Given that 28% of retailers don't currently plan to invest in real-time automation to optimize their supply chains and 13% aren't investing in mobile point-of-sale devices to empower their workers, there are potentially a lot of customers up for grabs when these businesses find themselves overwhelmed by events.
Add to those indications that the average US retail operation has an inventory accuracy of only 63% and that 34% of businesses ship orders late because they sold a product that was out of stock. Suddenly your business could be well-positioned for opportunities sure to come due to COVID-19 and/or other factors.
Even though certain service jobs will always require an on-site presence, 50% of American employees are now working from home either full- or part-time. It's hardly a new concept among workers, but suddenly management has come to recognize that they don't need all work to be done on-site.
Studies are showing 67% of employees would leave their jobs if work flexibility was reduced or removed. Reports are rising of remote employees relocating to less expensive communities to improve their work/life balance. Simultaneously, their employers are transitioning to smaller quarters with significantly less office furniture, equipment, rent, electricity, depreciation, etc.
Companies adopting remote work strategies have increased 91% over the past 10 years, and this trend can probably be considered more permanent once the lockdown is behind us. This points to an increased need for management training for day-to-day handling of operations, with greater reliance on online conference calls and planned discussions, but risks losing ideas derived organically from impromptu hallway discussions.
Smart office technology includes smart lighting, HVAC control systems, security functions, and meeting rooms. By 2024 the global smart office market is expected to reach $49.7 billion, up from $21.2 billion in 2017.
Technologies such as the internet of things (IoT) and artificial intelligence (AI) are driving this trend. Complementing it are manufacturers phasing out legacy systems and creating new smart systems with connectivity. Inevitably, both companies and consumers will have little choice but to adopt smart connective systems.
Focus on Employee Happiness
Despite moves towards automation, businesses still need employees to thrive and survive. This reality points up the need to maintain a steady balance between searching for profits and keeping employees happy.
Because, for those who missed the memo, employees today are seeking an experience, not just a job. Traditional compensation packages (401(k), bonus, etc.) are no longer the most compelling factors, as employees want their daily work experience to include more effective motivators like telecommunication, flexible work hours, and paternity leave. Team members also want to see greater diversity up and down the company ladder and are willing to vote with their feet when it's not at their place of employment.
To be happy, employees must also have a clear sense of their company's mission and vision. This is layered atop competitive pay, generous benefits, and a work/life balance that can be achieved (in part) by a remote work environment. Most importantly, they must feel they're making positive contributions and that they're not being taken for granted.
Increasingly, companies focusing on balancing employee growth opportunities, happiness, and productivity attract loyal, hard workers, and reduce employee turnover. Happy workers are also roughly 12% more productive.
Companies that have figured out this formula (Netflix, Google, Facebook, Pinterest, Airbnb) count a focus on employee happiness as part of their success. Others are following their lead, and, when added to increasing disparities caused by the educational system, competition for the best employees is guaranteed to become more intense. TIP: Companies offering specialized business educational benefits through online college programs to supplement their team members' training will increasingly have an edge.
Improved Personalized Omnichannel Experiences
Brands wanting to build solid relationships with customers know they need to personalize their interactions. Customers want to know you see them as an individual with unique needs. They also wish to access your services on every channel they choose to operate on, whether it's in person, online, or coming from another direction.
It's worth noting that millennials will represent 75% of the workforce by 2025. As a group they're tech-savvy and mobile-driven, meaning you must adapt your communication efforts to their level to keep them engaged.
Furthermore, 72% of consumers expect companies to have their purchase history, regardless of which channel they use. They want a unique personalized relationship rather than a traditional anonymous sales transaction. Fail to pay attention and you're sure to get unnecessary customer churn…especially since 79% of customers stop doing business with brands after just one bad experience.
Consumers are increasingly becoming omnichannel shoppers, using everything from mobile to brick-and-mortar for their shopping. Such shoppers can be counted on to be more loyal than single-channel shoppers and to both shop more often and recommend brands to family and friends. Meaning if you take care of them, they'll take care of you.
Straight out of a movie, AI sensors are being put into security systems, battery life, cameras, smart offices, gaming devices, and just about everything else imaginable. The amount of data being gathered, and the insights generated through this network, is and will continue to be impressive.
Behind this trend is the 5G network rollout, of which AI is a big part of the plan. It ties in with the artificial intelligence of things (AIoT) where devices are smart enough to recognize, categorize, and recommend solutions to situations they sense. Look for "digital humans", remote counseling, and faster communication alerts to come from this trend, as well as increased scrutiny of data privacy and security issues.
5G networks are expected to have a 40% global penetration in 2024, handling 25% of all mobile data. Add to this the reality that roughly 1/3 of web browsing is voice-activated and attuned to devices like Alexa and today's business should (and tomorrow's business must) have a "voice" presence as part of their online channels.
The Future of Business
Charles Darwin observed that those that don't adapt would die. Following this theory, businesses must evolve to live another day. Merely doing things because "that's how we've always done it" is a one-way ticket to oblivion.
Recognizing this, any company or system must compare current operations with future goals and willingly shed antiquated thinking with more efficient, smarter technologies and strategies.
This seems to be driving a world of business where experiences are more important than acquisitions, and companies are expected to know everything about their customers while still offering personalized shopping experiences.
When layered atop an increasingly customer-centric, employee-centric philosophy, it seems apparent that we are moving towards a world where people are going to be more important than just making more money.
At Renaissance Executive Forums, our peer group platform generates learning, experience, and exchange among our members, helping each other grow and make a positive impact on the world. Learn more about our Global Community of Business and Thought Leaders.